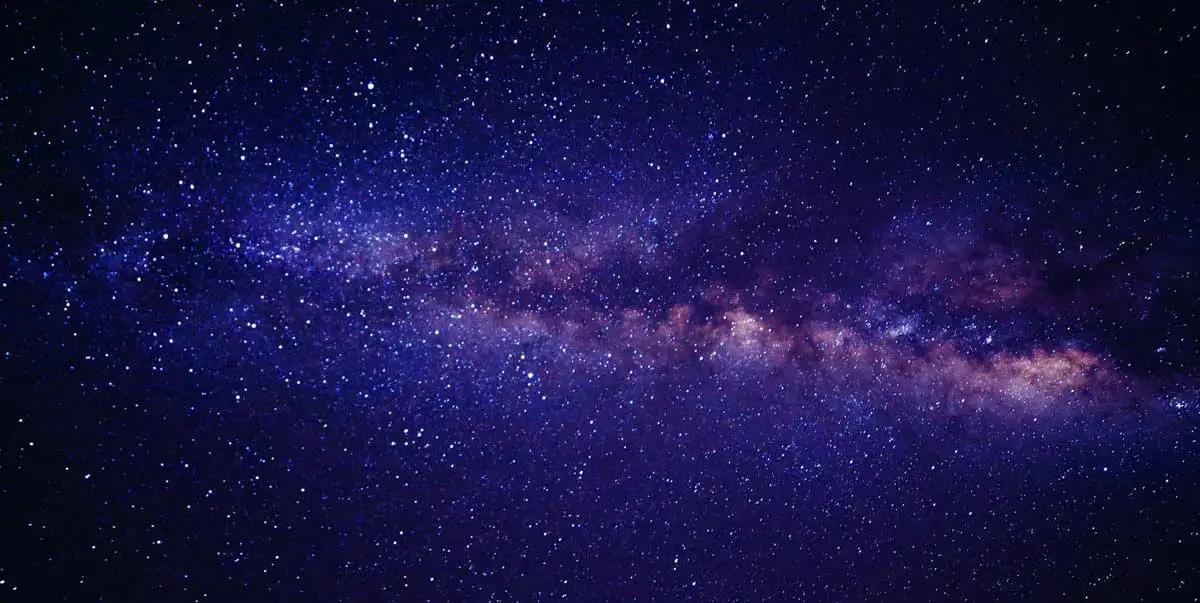 Please read the following terms of service carefully before using the MyCloudBook service. The use of any MyCloudBook services will signify your agreement to be bound by the terms. If you do not agree to these terms and conditions, do not proceed.
Purpose of Agreement The MyCloudBook Services are subject to the following Terms. MyCloudBook Services may also offer other services under different terms of service. MyCloudBook Services are made available only to persons who are above 18 years of age, or of such legal age as may be permissible in your jurisdiction to effectuate a legally binding contract.
The Service The MyCloudBook Services are subject to the following Terms. MyCloudBook Services may also offer other services under different terms of service. MyCloudBook Services are made available only to persons who are above 18 years of age, or of such legal age as may be permissible in your jurisdiction to effectuate a legally binding contract.
Modification of Terms of Service MyCloudBook Services may modify these Terms upon notice to you at any time. These modifications may include, without limitation, payment for the Services. You will be provided notice of any such modification by electronic mail or by publishing the changes on the website https://www.MyCloudBook.com You will be provided the option to terminate your use of the Services if MyCloudBook modifies the Terms in a manner that substantially affects your rights in connection with use of the Services. Your continued use of the Service after notice of any change to the Terms will be deemed to be your agreement to the amended Terms.
Member Registration Obligations In consideration of your use of the Services, you agree to: a) provide true, accurate, current and complete information about yourself as prompted by the Registration Process and b) Maintain and promptly update your Registration Data to keep it true, accurate, current, and complete. If you provide any information that is untrue, inaccurate, outdated, or incomplete, or if MyCloudBook has reasonable grounds to suspect that such information is untrue, inaccurate, outdated, or incomplete, MyCloudBook has the right to terminate your Account and refuse current or future use of any or all of the Services.
Personal Information and Privacy Personal information you provide to MyCloudBook through the Service is governed by MyCloudBook Privacy Policy and applicable laws related to personal information. Your election to use the Service indicates your acceptance of the terms of the MyCloudBook Privacy Policy. You are responsible for maintaining the confidentiality of your username, password and other sensitive information. You are responsible for all activities that occur in your Account and you agree to notify MyCloudBook immediately of any unauthorized use of your Account. MyCloudBook is in no way responsible for any loss or damage to you or to any third party incurred as a result of any unauthorized access and/or use of your Account, or otherwise.
Communications from MyCloudBook The Service may include certain communications from MyCloudBook, such as service announcements, administrative messages and newsletters. You understand that these communications shall be considered part of using the Services. As part of our policy to provide you total privacy, we also provide you the option of opting out from receiving mails from us. However, this may prevent us from providing effective service to you.
Fees and Payments The applicable fee shall be as made available on the website from time to time. If you elect not to pay such fees, MyCloudBook shall have the right to cease providing such Service to you.
Restriction of Use In addition to all other terms and conditions of this Agreement, you shall not: (i) transfer or otherwise make available to any third party the Services; (ii) provide any service based on the Services without prior written permission; (iii) use the third party links to sites without agreeing to their website terms & conditions; (iv) post links to third party sites or use their logo, company name, etc. without their prior written permission; or (v) use the Services for spamming and other illegal purposes.
Spamming and Illegal Activities You agree to be solely responsible for the contents of your transmissions through the Services. You agree not to use the Services for illegal purposes or for the transmission of material that is unlawful, harassing, libelous, invasive of another's privacy, abusive, threatening, harmful, vulgar, pornographic, obscene, or otherwise objectionable, contains viruses, or that infringes or may infringe the intellectual property or other rights of another. You agree not to use the Services for the transmission of "junk mail", "spam", "chain letters", or unsolicited mass distribution of email. MyCloudBook reserves the right to terminate your access to the Services if MyCloudBook believes that you have used the Services for any illegal or unauthorized activity.
Intellectual Property Rights Unless otherwise indicated or anything contained to the contrary or any proprietary material owned by a third party and so expressly mentioned, MyCloudBook owns all Intellectual Property Rights to and into the MyCloudBook services, including, without limitation, any and all rights, title and interest in and to copyright, related rights, patents, utility models, trademarks, trade names, service marks, designs, know-how, trade secrets and inventions (whether patentable or not), goodwill, source code, meta tags, databases, text, content, graphics, icons, and hyperlinks. You acknowledge and agree that you shall not use, reproduce or distribute any content from MyCloudBook belonging to MyCloudBook without obtaining authorization from MyCloudBook.
We respect your right to ownership of content created or stored by you. Unless specifically permitted by you, your use of the Services does not grant MyCloudBook any license to use, reproduce, adapt, modify, publish or distribute the content created by you or stored in your Account for MyCloudBook commercial, marketing or any similar purpose.
Trademark MyCloudBook, MyCloudBook logo, the names of different MyCloudBook and their logos are trademarks of MyCloudBook. You agree not to display or use, in any manner, the MyCloudBook trademarks, without MyCloudBook's prior permission.
Disclaimer of Warranties You expressly understand and agree that the use of the services is at your sole risk. The services are provided on an as-is-and-as-available basis. MyCloudBook expressly disclaims all warranties of any kind, whether express or implied, including, but not limited to, the implied warranties of merchantability and fitness for a particular purpose. MyCloudBook makes no warranty that the services will be uninterrupted, timely, secure, or virus free. Use of any material downloaded or obtained through the use of the services shall be at your own discretion and risk and you will be solely responsible for any damage to your computer system, mobile telephone, wireless device or data that results from the use of the services or the download of any such material. No advice or information, whether written or oral, obtained by you from MyCloudBook, its employees or representatives shall create any warranty not expressly stated in the terms.
Limitation of Liability You agree that MyCloudBook shall, in no event, be liable for any consequential, incidental, indirect, special, punitive, or other loss or damage whatsoever or for loss of business profits, business interruption, computer failure, loss of business information, or other loss arising out of or caused by your use of or inability to use the service, even if MyCloudBook has been advised of the possibility of such damage. Your sole and exclusive remedy for any dispute with MyCloudBook related to any of the services shall be termination of such service. In no event shall MyCloudBook entire liability to you in respect of any service, whether direct or indirect, exceed the fees paid you towards such service.
Indemnification To the extent permissible under law, You agree to indemnify, defend and hold harmless MyCloudBook from and against any and all losses, liabilities, claims, damages, costs and expenses (including legal fees and disbursements in connection therewith and interest chargeable thereon) asserted against or incurred by MyCloudBook that arise out of, result from, or may be payable by virtue of, any breach or non-performance of any representation, warranty, covenant or agreement made or obligation to be performed by you pursuant to these Terms.
Payment, Refunds, Upgrading and Downgrading Terms
A valid credit card is required for making transactions. Free accounts are not required to provide a credit card number. Please Note that your credit card number will not be stored with us in any format.
For monthly plans you are billed 30 days in advance for the service. If you don't upgrade/downgrade/renew/cancel that account within 30 days, your account shall be deemed to be inactive and will be closed after notifying you about the same.
If you run out of your quota of included scans you will have the option of purchasing blocks of additional scans.
An upgrade from the free plan to any paid plan will end your free trial. You will be billed for your first month immediately upon upgrading. While upgrading from one paid plan to another paid plan, your new plan will be considered active immediately.
Downgrading your Service would mean that you will be entitled to the features limited to the downgraded plan.
If you renew your plan before its expiry, then it would only be renewed after its expiry date. Note that free accounts will not be renewed.
The Service is billed in advance on a monthly basis and is non-refundable. There will be no refunds or credits for partial months of service, upgrade/downgrade refunds, or refunds for months unused with an open account. In order to treat everyone equally, no exceptions will be made. An exception is a 7 day money-back guarantee on new accounts.
All fees are exclusive of all taxes, levies, or duties imposed by taxing authorities, and you shall be responsible for payment of all such taxes, levies, or duties.
Termination You agree that MyCloudBook may terminate your Member Account and access to the Services for reasons including, but not be limited to, breaches or violations of the Terms or the MyCloudBook Privacy Policy, a request by you to terminate your Account, discontinuance or material modification to the Services, unexpected technical issues or problems, extended periods of inactivity and requests by law enforcement or other government agencies. Termination of your MyCloudBook Account includes elimination of access to the Service, deletion of your Account information such as your e-mail ID and Password and deletion of data in your Member Account as permitted or required by law. In the event of termination by the MyCloudBook without cause, your sole remedy shall be an entitlement to receive refund of any advance paid or outstanding at that point in time.
END OF TERMS OF SERVICE
(Last updated on: 31st October 2020)