Cloud
Accounting

software for growing Businesses.

MyCloudBook is an easy-to-use, Cloud accounting software designed for small & medium businesses to manage their finances and stay on top of their cash flow.

Start 30 Days Free Trial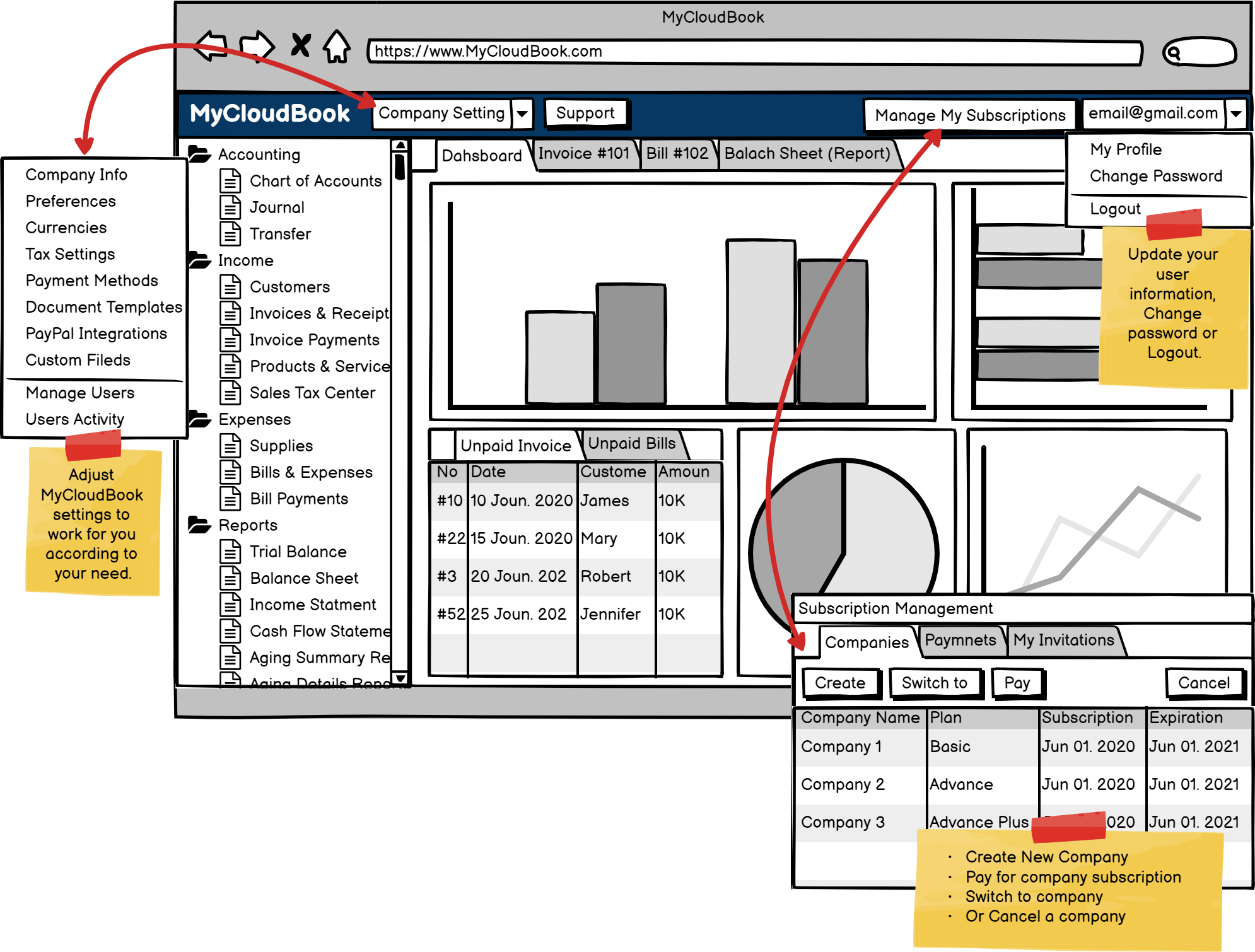 With
MyCloudBook

you live with
---
MyCloudBook is simple and intuitive, so you'll spend less time on paperwork and great ability to customize your invoices.
Automate tasks like invoicing, expenses, transfers, bills and following up with clients in just a few clicks.
MyCloudBook lives in the cloud so you can securely access it from your desktop or tablet wherever you are.
Multiple Currency
Invoice each individual customer with multiple currencies.
Custom fields
Custom fields allow you to keep track of information that matters the most for each document type.
Up to 100 users
MyCloudBook allows you to Create/Invite up to 100 users to work in a company at the same time.
Inventory Tracking
Allows to track your inventory In/Out and do the inventory adjustment.
Project Profitability Tracking
Upcoming
Easily calculate the profits and costs of your project. It provides you with a clear view of your project earnings.
Payroll
Upcoming
Allows businesses to pay employees, file payroll taxes and manage employee benefits.
Cloud Accounting software and so much more...
Log in online anytime, anywhere on your Mac or PC and see up-to-date information. It's Cloud business accounting software that's simple, smart and occasionally magical.
Create super-speedy invoices with fully customized looking document templates in Microsoft Word (docx).

Keep tabs on your project income, expenses, profitability and get clear view of your project earnings (Soon).

A dashboard view of how your business is doing, at a glance.
Pay only fixed Monthly/Annually fee and the rest we will handle it for you
Questions
---
Most Popular Questions from New Clients
Each "Invoice", "Receipt", "Estimate", "Expenses", "Bill" etc... is one document.
If you want additional documents you can upgrade to the next plan, but Advanced Plus plan can request each additional 100,000 documents for only $25/month
Yes. but only for Annual payments each custom report cost $5/Month.
Advanced Plan come with free "up to 3 custom report requests".
Advanced Plus Plan come with free "up to 7 custom report requests".